our chant is ...
ENTERPRISE -
Orangs in Space!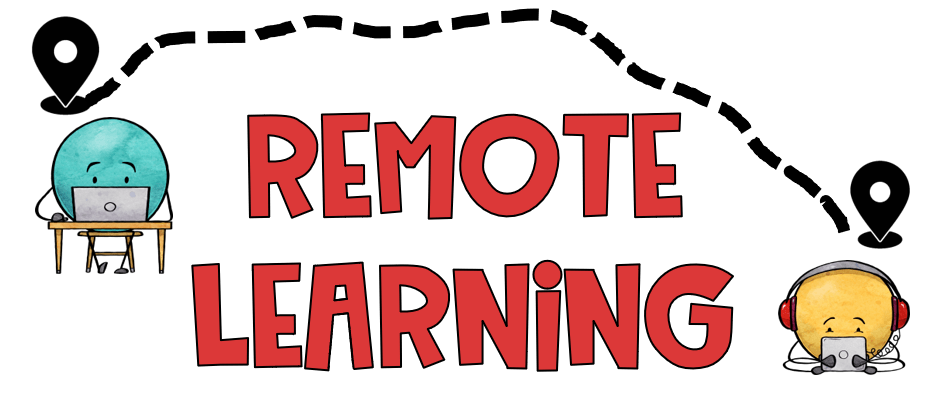 Click here to access our Year 6 Remote Learning Pawge.
from 2nd July
And it's back. Due to popular demand, honestly, many Orangs missing their chance to home learn, fantastic attitude as ever. And so this week, please brush up on 2018 SAT spelling (already been on the web page but untested); Filey or Blackpool half termly; Read Theory; Read2Camera; XTRockstars if YOU should; plus, any extras are always lovely to see.
Production coming along, lines and songs mostly learned and practised, great job so far. Chatted about 'costumes' today, so that is now becoming a 'thing' we would appreciate help with for one's own child - although most roles, as it is a modern piece, are hopefully already in the wardrobe.
Take care guys, enjoy the sun and rain, and only three weeks to go - wow!
from 11th June, 2021
A lovely-ish first week back, much more relaxed, but still ticking along with reading, writing and maths, trying to maintain those high standards. Also been learning about coasts and how they are formed ahead of our Filey trip.
Home learning this week will be Read to Camera; Read Theory; a halt-termly Maths test; XTRockstars for those 7 still to learn all of them 'off by heart'; BUT NO spellings, as we will be at sunny, adventurous Whitehall next Friday.
Have an exciting, BBQing weekend, enjoy the cricket, tennis, swimming and bicycling.
7th June, 2021
Welcome back Enterprisers to our final chapter, our 12th and final half term together, and with SAT out of the way should be fun. Sports day first day back, practise in the morning then real thing so bring all you'll need: water bottle, sunhat, suncream, parasol, PMA, two left feet, and derrring-do. That should give one an edge.
Our topic will be COASTS, and a visit to Brid planned as well as studying geological processes and features. The PRODUCTION will consume much time, acting and singing, and choreographing and prop making.
Bit of feeder school transition, exciting times.
And finally the weather will make our PE slots all the merrier on a Monday and Friday afternoons.
from 21st May
Super week for learning, lots of traditional tales finished and swept away to be marked and levelled, Orangs put in a big effort this week - as usual.
Our figures now painted, and looking amazing, will be sent home next Friday, with great care, the clay brittle and easily broken.
Our SAT week from Monday, timetable below, and a little bit of flicking through previous assessments sent home would be a big help, just a refresher ahead of each day's theme. Much obliged. And then that lovely pressure of opportunity off, and we can look ahead to a fun, well, mmm, middle-aged male idea of fun for young people, Summer 2 term.
Already held first audition for our production,, no main character, rather lots of little cameos so a line or two for all; fingers crossed to be performed in local theatre, and a memorable event - another lovely pressure opportunity to be talked about for years to come.
Have a lovely weekend, plenty of good sleep and healthy eating, and come in raring to go Monday with that fierce, can do, relish this opportunity attitude. As ever, Trevor!
from 14th May, 2021
Our traditional stories really coming on, and many of our Enterprising Orangs producing their brilliant best, wonderful tales full of complex sentence description, characterisation and cunning plots. Really enjoying reading them as they progress.
Change of date: w/o 24th May now for our FINAL SAT assessments. Last week's were super duper, most hitting high standards whatever the year, let alone the last year due to Covid, and we are so proud of their attitude and resilience. Any papers sent home, if possible, please have a flick through the night before each test and celebrate top answers, and maybe work on a couple of incorrect. This will be the timetable:
24th SPaG; 25th Reading; 26th Maths Paper 1 and 2; 27th Maths paper 3; 28th hip-hip-huzzah
Next Friday, 21st May, will be our non-uniform day, yes another, as we have earned many, many certificates saying we have the best attendance or lunch time award 'cos' we is fab.
Thank you for the boost with home learning this week, much more on it: 26 / 31 hit full-ish marks in this week's trickier spellings; some exceptional expression in the Read2Camera, and super book choices, more than age appropriate; if 25/25 in weekly skills then no need to do again and post, and some Orangs gone up a level and doing really well; and Read Theory twice per week and 2/3 each time working fairly well. The magnificent 7 still to learn all their times tables are expected to put in a few sessions on XTRockstars each week.
Well, you probably know all that anyhous.
Have a good weekend, enjoy the outdoors, and soon enough we shall be able to enjoy the great indoors again with family and friends. Take care.
from 7th May, 2021
A hard working week over, our Enterprisers put in a real shift to hit their brilliant best in mock SATs, nearly all holding a high own, or moving up a step - a fabulous set of attainments, of which most should be rightly proud.
And some lovely landscape paintings to accompany their traditional stories; and running around a field; fun play times; and singing head, shoulders, knees and toes a la bumpsy daisy.
Home learning much the same as usual except spellings have changed so please check out the doc below and then the Orang can fill you in with the extra detail.
Many more dojos this week than last, so despite the testing, more home learning going on which is of course a healthy pattern to set ahead of Secondary.
First swallow flitting around the school this week, a lovely sign for an upturn in the weather and soon an unwinding and more relaxed curriculum ahead.
Have a lovely weekend.
from 30th April
And a very merry Bank Holiday weekend to one and all, my favourite banking connection, an extra day at the weekend if you are with one of the High St big 5. I think those children with parents who 'bank' at building societies or online still come in Monday - think so?!
Beginning Tuesday, we will be taking our mock SAT, so lots of sea air, fresh juice and fruit, early Horlick's beddybyes and all raring to go and looking forward to another opportunity, in which they deserve to do so well, as they have earned that right with so much hard studying.
And home learning still following the same pattern - see below as well as RT; XTR (for the 7); R2Camera; and Spelling Rule 29B which use apostrophes of contraction.
Any chance to chat through old SAT papers I've sent home, including this Friday, that is of obvious benefit.
Our traditional tales have begun in great style, very promising, and it would be 'fun' to share the overall plot with a loved one who may be able to add a few words to the wise.
Take care all.
from 23rd April
Wonderful but tiring first week back at the chalk face for our young heroes and heroines, our Beauties and Beasts, so a relaxing weekend just helping out around the house required. But sure is good to be back - again.
Week beginning Tuesday 4th May will be our 'mock' SAT week, important in that this is the data first shared with secondary schools. Week beginning Monday 24th May will be our 'proper' SAT week with that data going on to the 'official' system. FYI.
Maths weekly skills now only a choice of Beauty or Beast, not based on looks, but hey know which is which and who is whom. Spellings rule 28 the 'sh' sound of 'ti' 'si' or 'ci' - please pick a few extra to make it up to 10.
Folks, last week, very few children completed their allotted home learning, well done to those that did, so this Wednesday I will be quite fierce on marking and grading levels of home learning - again, FYI.
So thank you to all those who made our dressing up day one to remember, some great outfits and make ups, looked fantastic, and we had a deserved, relaxing afternoon, and finished our 'book' by watching the film version so as to clear the decks for our next shared read which will be traditional tale based.
If, favourite child could be thinking about the traditional tale they would like to write, thinking only, but knowing how the genre works, reading a few, would be beneficial for planning their own and writing their own starting next week.
Take care all.
Easter Home Learning
Hi all Enterprisers and their folks, please enjoy a lovely rest before even considering getting back on the education carousel horse. But, and it is a medium sized but, here are the expectations and reminders for when boredom and the itch to learn again kicks in:
Reading: both SAT style papers sent home: for reading the expected standard of text; word meanings; and of course question types. Try and pick up a few more marks together, no point doing it again on own.
Writing: bits and bobs.
Maths: papers 1, 2 and 3 sent home over last couple of weeks with SAT style questions. Shared, Orangs can usually explain the tricky ones, if not, working out together is such fun.
Art and Craft: gathering resources for our Mayan mask and skull decoration first week back, t'ings like rhinestones, sparkly bits, wavy bits, ... anything which would make one's mask or skull stand out.
And first Friday back, we are dressing for our Mayan Mexico day of the dead celebration, so maybe thinking through make up and costume? Fun, fun, fun.
Smiley emoji X 3 and other ones too imagine.
HOme Learning 26th March
Good Friday to you all, and another good learning week under our belts.
The presentations were very successful, ranging from decent to good to outstanding, thank you folks for your quality control, Enterprisers really enjoyed hearing and seeing about such a broad range of topics - a lot of learning for their teacher as well!! Drones; ferrets; Japan; Scripting; tigers; shovels; 1880's Estonia; Gen X parenting.
Sending home the reading paper and booklet, please return the booklet after the Easter hols as needed back in school, 3 dojos for a first day return! And Paper 2 maths FYI but also to go over a couple of questions.
As well as usual Spellings (rule 25, words ending in -sion); Read Theory; XTRockstars if still needed; Lexia; Synonyms and Antonyms of spelling words, if possible; quick read to Seesaw - thank you to the 28 who did so this week - lovely; weekly skills 15 (although if 25/25 we have negotiated that is redundant) plus any other learning one has the time and energy for after all that lot.
Have a great weekend, big lie ins, couch surfing, but grabbing fresh air and exercise when the chance. And look after those pets! And those frazzled folks!
Summer term 2 - our main driver for the topic is COASTS - oh I do like to be beside the seaside.
We will also be catching up with any missed Science, plus getting ahead with some practical Science involving mixing and separating liquids and solids. And investigating solids, liquids and gases.
Writing this half term will be describing our seascape paintings; environmental leaflet on how we can protect our oceans; non-chronological report about an endangered sea creature; 'memories' for our production and transition.
In Maths, we will mostly focus on Shape: Venn and Carrol diagrams; graphs; time tables; plus ticking over our high level skills.
PE is still Monday and Friday, both outdoors weather permitting, Monday led by a Premier Sport instructor, allowing myself and Mr Biggs to continue to boost certain children in Reading or WRITING or Maths.
We continue with our EARLY start, early break, and early dinner beginning Monday.
PPA afternoon will be alternate Wednesday - Friday, covered by Miss Atkin who will be teaching a mix of French and Science.
This week is coding week - we've enjoyed exploring scratch and we have animated objects using the I pads.
As you are aware, a little trickier to catch up personally at the mo, so please run any questions or concerns via my email address, which i do look at more than occasionally, honest.
tthornton@ridgeway.derbyshire.sch.uk