our chant is ...
ENTERPRISE -
Orangs in Space!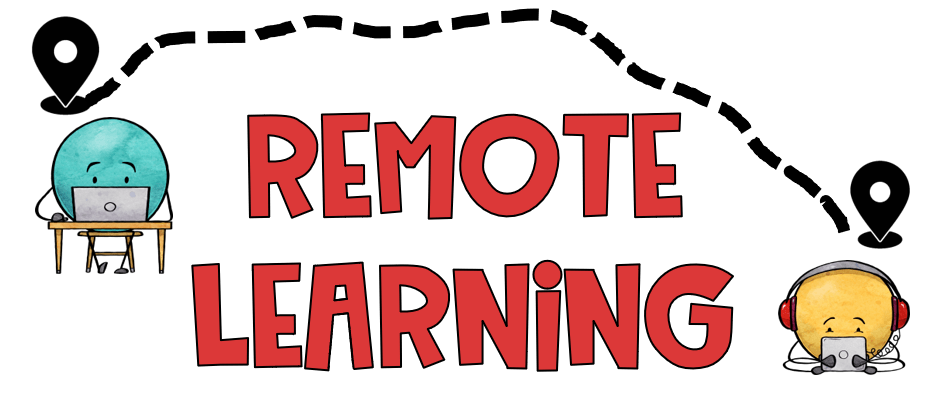 Click here to access our Year 6 Remote Learning Pawge.
from 7th May, 2021
A hard working week over, our Enterprisers put in a real shift to hit their brilliant best in mock SATs, nearly all holding a high own, or moving up a step - a fabulous set of attainments, of which most should be rightly proud.
And some lovely landscape paintings to accompany their traditional stories; and running around a field; fun play times; and singing head, shoulders, knees and toes a la bumpsy daisy.
Home learning much the same as usual except spellings have changed so please check out the doc below and then the Orang can fill you in with the extra detail.
Many more dojos this week than last, so despite the testing, more home learning going on which is of course a healthy pattern to set ahead of Secondary.
First swallow flitting around the school this week, a lovely sign for an upturn in the weather and soon an unwinding and more relaxed curriculum ahead.
Have a lovely weekend.
from 30th April
And a very merry Bank Holiday weekend to one and all, my favourite banking connection, an extra day at the weekend if you are with one of the High St big 5. I think those children with parents who 'bank' at building societies or online still come in Monday - think so?!
Beginning Tuesday, we will be taking our mock SAT, so lots of sea air, fresh juice and fruit, early Horlick's beddybyes and all raring to go and looking forward to another opportunity, in which they deserve to do so well, as they have earned that right with so much hard studying.
And home learning still following the same pattern - see below as well as RT; XTR (for the 7); R2Camera; and Spelling Rule 29B which use apostrophes of contraction.
Any chance to chat through old SAT papers I've sent home, including this Friday, that is of obvious benefit.
Our traditional tales have begun in great style, very promising, and it would be 'fun' to share the overall plot with a loved one who may be able to add a few words to the wise.
Take care all.
from 23rd April
Wonderful but tiring first week back at the chalk face for our young heroes and heroines, our Beauties and Beasts, so a relaxing weekend just helping out around the house required. But sure is good to be back - again.
Week beginning Tuesday 4th May will be our 'mock' SAT week, important in that this is the data first shared with secondary schools. Week beginning Monday 24th May will be our 'proper' SAT week with that data going on to the 'official' system. FYI.
Maths weekly skills now only a choice of Beauty or Beast, not based on looks, but hey know which is which and who is whom. Spellings rule 28 the 'sh' sound of 'ti' 'si' or 'ci' - please pick a few extra to make it up to 10.
Folks, last week, very few children completed their allotted home learning, well done to those that did, so this Wednesday I will be quite fierce on marking and grading levels of home learning - again, FYI.
So thank you to all those who made our dressing up day one to remember, some great outfits and make ups, looked fantastic, and we had a deserved, relaxing afternoon, and finished our 'book' by watching the film version so as to clear the decks for our next shared read which will be traditional tale based.
If, favourite child could be thinking about the traditional tale they would like to write, thinking only, but knowing how the genre works, reading a few, would be beneficial for planning their own and writing their own starting next week.
Take care all.
Easter Home Learning
Hi all Enterprisers and their folks, please enjoy a lovely rest before even considering getting back on the education carousel horse. But, and it is a medium sized but, here are the expectations and reminders for when boredom and the itch to learn again kicks in:
Reading: both SAT style papers sent home: for reading the expected standard of text; word meanings; and of course question types. Try and pick up a few more marks together, no point doing it again on own.
Writing: bits and bobs.
Maths: papers 1, 2 and 3 sent home over last couple of weeks with SAT style questions. Shared, Orangs can usually explain the tricky ones, if not, working out together is such fun.
Art and Craft: gathering resources for our Mayan mask and skull decoration first week back, t'ings like rhinestones, sparkly bits, wavy bits, ... anything which would make one's mask or skull stand out.
And first Friday back, we are dressing for our Mayan Mexico day of the dead celebration, so maybe thinking through make up and costume? Fun, fun, fun.
Smiley emoji X 3 and other ones too imagine.
HOme Learning 26th March
Good Friday to you all, and another good learning week under our belts.
The presentations were very successful, ranging from decent to good to outstanding, thank you folks for your quality control, Enterprisers really enjoyed hearing and seeing about such a broad range of topics - a lot of learning for their teacher as well!! Drones; ferrets; Japan; Scripting; tigers; shovels; 1880's Estonia; Gen X parenting.
Sending home the reading paper and booklet, please return the booklet after the Easter hols as needed back in school, 3 dojos for a first day return! And Paper 2 maths FYI but also to go over a couple of questions.
As well as usual Spellings (rule 25, words ending in -sion); Read Theory; XTRockstars if still needed; Lexia; Synonyms and Antonyms of spelling words, if possible; quick read to Seesaw - thank you to the 28 who did so this week - lovely; weekly skills 15 (although if 25/25 we have negotiated that is redundant) plus any other learning one has the time and energy for after all that lot.
Have a great weekend, big lie ins, couch surfing, but grabbing fresh air and exercise when the chance. And look after those pets! And those frazzled folks!
Summer term 1 - our main driver for the topic is Traditional Tales - 'if you go down to the woods today ...'. This is so we can really catch up and get ahead with our Reading and Writing standards ahead of Secondary School transition.
We will learn all about British, European and maybe a Mayan tales: the oral tradition; the DARKNESS; and why if you go to the woods you may be in for a BIG surprise!!!
Writing this half term will be writing own tale; newspaper report on the trial of a very naughty character; and a piece of non-fiction instruction / explanation.
In Maths, we will mostly focus on Statistics: Venn and Carrol diagrams; graphs; time tables; plus reasoning skills to grab those extra few marks in Papers 2 and 3.
PE is still Monday, led by a Premier Sport instructor, allowing myself and Mr Biggs to boost certain children in WRITING.
New EARLY start, early break, and early dinner beginning Monday.
PPA afternoon will again be Wednesday, covered by Mrs Wilkinson who will be teaching a mix of French, IT, and occasionally Science.
This week is coding week - we've enjoyed exploring scratch and we have animated objects using the I pads.
As you are aware, a little trickier to catch up personally at the mo, so please run any questions or concerns via my email address, which i do look at more than occasionally, honest.
tthornton@ridgeway.derbyshire.sch.uk