Year 5 - Orang-utans
Welcome to our Year 5 Orang-utans Page!
2020 is the future. Whatever happened to the 70's and 80's? New year but hopefully the same positive, can do, be my brilliant best attitude from our super Orangutan learners. This is the term when so many children fly academically, and with your continued excellent support from home, so we should see many children hitting and even surpassing their targets.
This Term's Topic
Sun, Earth, Moon and Planets
We shall describe the movement of the moon in relation to the Earth; and the movement of the planets in relation to the Sun. Describe why these celestial bodies are roughly spherical. Then explain day and night and the apparent movement of the Sun across the sky.
Our writing will revolve around the topic and will include an explanation text of the lifecyclle of an alien; and a beautifully presented Planets research project containing detailed information. Also, a chilling suspense story.
Our shared class book will continue to be 'Aquila' by Andrew Norriss which is a fun, shorter novel in which a couple of misfit Y7's find an alien space ship in Castleton on a school trip.
In Maths, we will be focussing on metric measures, converting between mm, cm, m and km, and also practical measures of body parts. We then move on to statistics such as graphs and averages. Finally, 3D shapes, which nicely links back to topic.
Important Information
Book Bags - Thank you for: filling your child's reading record in each Tuesday, wherever they are up to in the book, and sending in each Wednesday in the book bag along with Homework books which are signed. A conscientious home learning routine not only helps ahead of Y6 and Secondary, but also helps celebrate your child taking responsibility for their learning - and maybe help gain an extra playtime!
Homework - Each week please help your child: learn spellings; check back through their marked Maths weekly skills sheet and help practise a few of the concepts; and TH - talk homework - is to chat about upcoming English or theme work ahead of Monday's lessons to gain a head start.
PPA - Mrs Wilkinson will be teaching Year 5 on Wednesday afternoons. This half term she will be taking the children swimming alongside Mr Wilson, and then teaching IT.
PE - PE will be hockey on a Monday pm (swimming Wednesday from the 15th).
Music - This term we will be African drumming on Thursday afternoons. There will be a performance for parents after about 10 weeks. I will confirm a date and time as soon as Mrs Salt (the music teacher) is ready.
How to Support Your Child at Home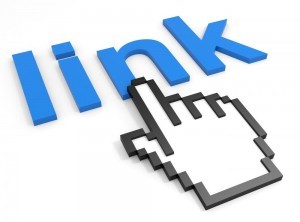 Click here