Year 5 - Orang-utans
Welcome to our Year 5 Orang-utans Page!
What a terrific first half term, plenty of hard learning, creativity and fun. Thank you to all the parents / carers for their support with home learning, it is invaluable. And a further big thank you to the parents helping with our repainting of the classroom, should be fresh and sparkling after the holidays.
This Term's Topic
Trade around the World
We shall investigate how trade functions in a global economy, who are the winners; where the profits and taxes are paid. Please save any labels of products from countries in other parts of the world so we can make a display of them first week back. The more exotic the better!
Our Science will focus on 'healthy body', exercise and lifestyle, including diet and the digestive system. If any parents have expertise in this area and would like to be involved in teaching this aspect of topic then please let me know.
Our writing will revolve around the topic and will include a persuasive text; a simple traditional tale from one of the countries studied; and a non-chronological report regards a country in the developing world. (As well as Christmas intructions and poems!)
Our shared class book will continue to be 'Journey to the River Sea' by Eva Ibbotson.
In Maths, we will be focussing on all things multiplication and division, including all aspects of fractions. We also have been challenged to a 'times table off' by another Y5 class in another school, so need to be at the top of our game to gain the upper hand.
Important Information
Book Bags - Thank you for: filling your child's reading record in each Tuesday, wherever they are up to in the book, and sending in each Wednesday in the book bag along with Homework books which are signed. A conscientious home learning routine not only helps ahead of Y6 and Secondary, but also helps celebrate your child taking responsibility for their learning - and maybe help gain an extra playtime!
Homework - Each week please help your child: learn spellings; check back through their marked Maths weekly skills sheet and help practise a few of the concepts; and TH - talk homework - is to chat about upcoming English or theme work ahead of Monday's lessons to gain a head start.
PPA - Mrs Wilkinson will be teaching Year 5 on Wednesday afternoons. This term she will be taking the children swimming alongside Mr Wilson, and then teaching IT.
PE - PE will be futsol or volleyball on a Monday pm. (swimming Wednesday)
Music - This term we will be learning bamboo tamboo bushwacker sticks on Thursday afternoons. There will be a performance for parents after about 10 weeks. I will confirm a date and time as soon as Mrs Salt (the music teacher) is ready.
How to Support Your Child at Home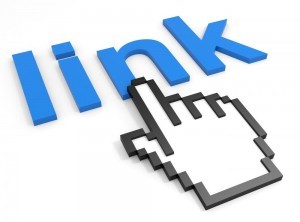 Click here