Welcome to Year 4
We are Team Tudor and this is our class chant and motto
We're Team Tudor & We love to learn.
We work hard together & combine our strengths forever!
We're Team Tudor & Team Tudor Rules!
Class information:
Mr Townsend & Mr Biggs are our teachers. Mr Townsend teaches us Monday to Wednesday and alternate Thursdays. Mr Biggs teaches us alternate Thursday's and every Friday. For our first week back Mr Townsend will teach us on Thursday.
Our class teaching assistants are:
Mrs Evans: Mon - Fri morning
Mrs Mitchell: Mon - Thursday morning
Mrs Gelipter: Thursday afternoons
P.E: is every Monday and Friday and will all be outdoors on Mondays and indoors on Fridays this half term. Please make sure you have a PE kit in school which fits the school policy and is appropriate for cold and damp weather!
Homework: is set each Friday and due in by the following Friday. Homework will begin on Friday 17th September and will be set online. New log-ins for the different websites are in the remote learning books (sent home last week) so all children can access them.
Each week homework will include the following:
Reading: 1 x read and record on Seesaw plus ReadTheory (15mins x 3 times per week).
Spellings: Task set on Seesaw plus EdShed activity
Maths: TT RockStars and/or task set on Seesaw including Weekly Skills maths questions
The Year 4 multiplication tables check
In June 2020, the new Year 4 multiplication tables check become statutory. In June your child will need to take a short online test to make sure their times tables knowledge is at the expected level. Schools will have a 3-week check window in June to administer the test. Teachers will have the flexibility to administer the check to individual pupils, small groups or a whole class at the same time.
We've gathered together everything you might want to know about the times tables check, including what it involves, when it will take place, and how you can help your child prepare. You will also find top tips, books, videos, activities, and games to help make your child's times tables practice fun by clicking on the web links below.
https://home.oxfordowl.co.uk/at-school/primary-school-assessment-tests/year-4-multiplication-tables-check/ Information about the Year 4 Multiplication Tables Check
3 website links to help practice for the test.
https://talkingtimestables.uk/y4_ks2_mtc_practice_tests_multiplication_tables_check.php Practice Test
https://www.timestables.co.uk/multiplication-tables-check/ Practice Test
https://mathsframe.co.uk/en/resources/resource/477/Multiplication-Tables-Check Practice Test
Our Current Topic is...
European Explorers -
Spring 1
Our new half-term topic is entitled 'European Explorers' in which we will be exploring all about what makes our continent so wonderfully diverse and interesting. We will be reading and exploring a range of European folk tales including those from Italy, Spain, Latvia & Russia. We'll then write our own folk tales inspired by what we have learnt. After that, we'll journey on to research and write our own travel brochures for a European destination and also write diary entries based on our class novel from a European country.
In Geography we'll be using and annotating maps to locate the European continent and its countries in order to compare it with other continents in terms of size and features. We'll also choose a European country to research in detail, considering both its human and physical geography and presenting the information in different ways.
During Design Technology lessons we'll be investigating and evaluating a variety of European bread products according to their characteristics. We'll learn how bread is an important part of a balanced diet and can be eaten in different ways. We'll also find out which ingredients are needed to make bread and how ingredients can be altered and mixed to create different effects. Then we'll design a new bread product for a particular person or event. Make the bread product based on a plan and evaluate the finished product.
In Computing sessions we'll develop our understanding of how digital images can be changed and edited, and how they can then be resaved and reused. We'll consider the impact that editing images can have, and evaluate the effectiveness of our choices.
Maths will involve developing formal written methods of multiplication and division methods including two and three digit numbers. We'll also be counting, making and comparing the area of given shapes and then moving onto look at fractions in detail.
P.E. sessions will involve continuing with gymnastics on a Friday at the community centre and on Mondays (weather permitting) developing our multi-skills outside on the playground – Make sure you bring warm clothing!!!
Science will involve exploring living things and their habitats. We'll identify, sort, group and classify living things from the local habitat and beyond!
We'll be developing our French language skills, PSHE and RE too, so it set to be another action packed half-term.
Useful websites to help learning at home
Please click on the links below to access useful websites for home learning: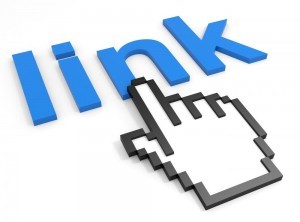 Maths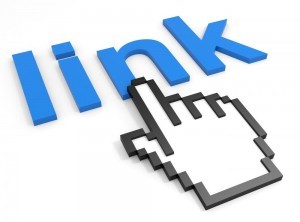 Topic - Europe - Geography
..
Our topic title for Autumn 2 is SHOCKING SOUNDS and focuses on the science of 'Electricity' and 'Sound'. We will be finding out how electricity is generated and identify electrical appliances and the types of electricity they use. We'll also explore different types of electrical circuits and identify what makes good conductors and insulators before investigating different kinds of switches. When we are studying sound we will discover how sounds are made; how sound travels and how we hear things. We'll also explore ways to change the pitch of a sound and investigate different ways sounds can be absorbed. During Design Technology Lessons we'll have the chance to experiment with circuits and switches before taking on the challenge of designing, making and evaluating our own alarm systems for a particular purpose. Will we be guarding diamonds, apprehending burglars or improving fire security?! What will we all choose? Music sessions will involve exploring and developing our playing skills through the glockenspiel - Sounds like fun - Get it?!?!? During English lessons we will be writing our own instructions on how to build a burglar alarm and we'll be writing and performing our own performance poetry. Our class reader this half term is 'The Firework-Makers Daughter' by Philip Pullman. We'll use the book to create character descriptions and alternative openings. We'll also write letters in role and create our own missing chapter from the book. Maths will be focusing on Measurement and in particular Length & Perimeter. After that, we'll switch to developing our Multiplication and Division skills. P.E. sessions will focus on gymnastics at the Community Centre ( on FRIDAY MORNINGS for this half term only). Weather permitting we will also get outside to continue developing our multi-skills. There's also French, RE and PSHE to squeeze in so it'll be Christmas before we know it!
Useful websites to help learning at home
Please click on the links below to access useful websites for home learning: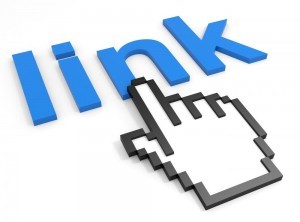 Maths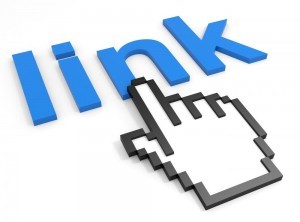 Topic - Electricity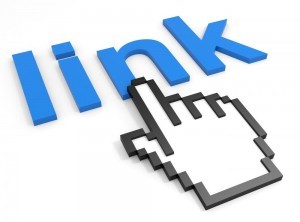 Topic - Sound
3D Paper Snowflake Tutorial Video https://www.youtube.com/watch?v=lT2oeNkTOAk
Our first topic of the year is entitled 'The Groovy Greeks' and is all about discovering what life was like in Ancient Greece. In English we will be reading and writing Greek myths, comparing life for a child in Ancient Greece to life today and we'll be exploring and reporting on the Ancient Greek Olympics. Maths will involve improving our place value and number skills e.g rounding to 10 and 100, ordering numbers and methods of adding & subtracting. During History lessons we'll look at significant people, places and events from Ancient Greece, contrast daily life in Ancient Greece with modern day lifestyles and become familiar with historical sources, debates and accurate vocabulary relating to Ancient Greece. Art sessions will see us make and create our own Greek mosaics followed by a cyclopes eye - blimey!!!! Computing will involve using the internet safely and securely. We'll learn about who owns content on the web and what we can access, add, and create. Finally, we'll evaluate online content to decide how honest, accurate, or reliable it is, and understand the consequences of false information. P.E will be focused on multi-skills including improving our catching, throwing, running and jumping.
Year 4 took part in a Benchball tournament at Graves Leisure Centre. All our teams played brilliantly and were a real credit to our school. Teachers from other schools noticed how honest and sporting we were and praised us for our behaviour – especially Olivia! There were two competitions and our girls team made it to the semi-final in one and our boys team made the final – and WON in the other!!! We all had a great time and played with real enthusiasm and effort. Well done Team Tudor – you're all stars!
'In benchball we had lots of fun and me and my friends scored lots of goals. Even though we didn't come first, we were having a great time and that's what matters. By Esme.
My team got on really good and we won or drew every game, which meant we reached the final and won! How good is that? Mr T was so proud of us and we were proud of ourselves. By Dawson.
I felt a bit nervous but also excited because we were playing against other schools. My team played really well and it was fun learning a new sport. By Aoife.
Meet Thaddeus - Our visitor from Ancient Greece
.We've had a visitor come to see us in Y4 - his name was Thaddeus and he came all the way from Ancient Greece – WOW!
Thaddeus gave us all a taste of Ancient Greece as he brought to life the great myths and legends of one of the world's oldest civilisations. He taught us all about Ancient Greek life and we discovered that there are many things in our lives today that are similar to life in Ancient Greece including food & drink and some subjects taught at school.
We enjoyed creating our own statues of the Greek Gods and Goddesses.
Discovered what it took to be a soldier in the Spartan Army.
We even held our own debating forum and voted on who we thought had made the best case in the debate.
The votes were counted to reveal who had won!
Thaddeus ended his visit by retelling us the Ancient Greek myth of Daedalus and Icarus. We all had a great afternoon and learnt so much – thank you Thaddeus for visiting us and good luck with your journey back to Ancient Greece.