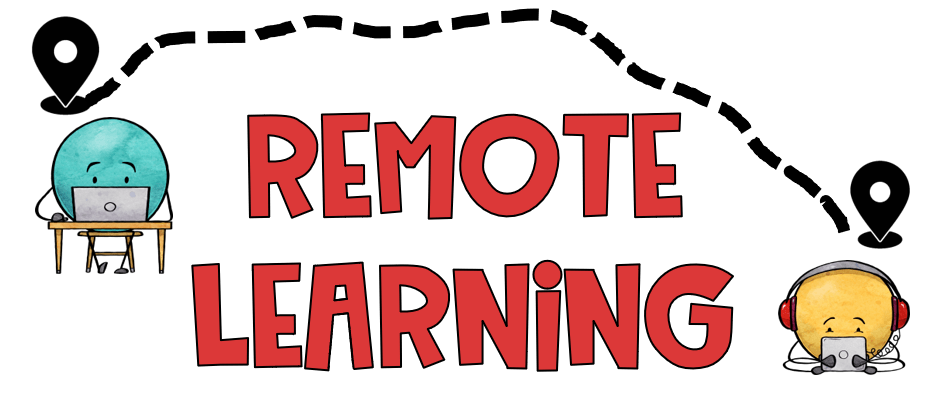 Click here to access our Year 3 Remote Learning Page.
Summer 2 Topic
GOOD VIBRATIONS
(logo to follow!)
In English (and history) we will be researching significant musicians and performers from the 20th Century starting with the Beatles; we will write information texts using facts we have found.
In maths we will be improving and consolidating our numeracy skills, using the 4 number operations, look at formal methods and estimate to help us check our answers.
During science lessons we will study sound and look at how sounds are created.
Computing will focus on coding and programming. We are going to use the Scratch Jr. app to code and will try out our own programmes, check and improve our work as well as exploring how to use Scratch junior. (This is a free app and is available on the app store; it is designed for use on tablets).
Tuesday 29th June - Class News
This afternoon we watched the author Liz Pichon give a webcast which included a live drawing class. We learned how to draw the villain, Wendy Wedge and one of her vicious-looking dogs!
Hollie enjoyed the webcast and like drawing along with Liz because 'She showed us how to draw the characters step by step - and she didn't go too fast!'
Ramaya enjoyed drawing the characters.
'I liked seeing an actual author who writes a lot of the books I read' said Teddy
Her website is http://lizpichon.com/
Summer 1 already, this year seems to be flying by! This half term our topic is 'Water Warriors!' where we will be covering all things water!
In English sessions we will be writing studying the book 'The Rhythm of the Rain' by Grahame Baker-Smith, from which we will be writing setting descriptions. We will also be looking at some water cycle poetry, using the book 'Once upon a raindrop'. Finally, we will be looking water poverty, completing some persuasive writing as to why every village should have access to clean running water.
Maths will continue to focus on fractions, we will be looking more in depth at fractions, moving onto equivalent fractions before looking at adding and subtracting fractions. Once we finish Fractions, we will be moving on to measurement and time, we will focus on am and pm time as well as digital and dialogue.
During science lessons we will study the changes in states of matter i.e solids, liquids & gases. We'll sort and describe each state and investigate different gases. We will be looking at the effects of heating and cooling, as well as reversible and irreversible reactions. We will also be studying in depth the water cycle.
In geography we will be looking at the rivers of the world, as well as how water is effected around the world.
Computing will focus on coding and programming. We'll create programs by planning, modifying, and testing commands to create shapes and patterns. We will also apply our knowledge to learn to debug programmes.
Spring 2 - Off with their heads!
Can you believe it is Spring 2 already! The year is flying by and I couldn't be prouder of how you have all dealt with and overcome the challenges that have yet again been thrown at us!
This half term our topic is 'Off with their heads!' and we will be learning all about The Tudor Period in history.
In English we will be starting by learning about who The Tudors were, and all about the Kings and Queens of the Tudor period. We will be taking a greater focus on one of the more famous Tudor Kings, Henry VIII creating a biography all about his life and reign. We will then be moving on to look at a very famous author from the Tudor period, William Shakespeare. We will be studying one of his stories in detail, and use this to influence our own character and setting description and even have a go at writing a short play script to act out.
In Maths we are starting off by looking at measuring and perimeter, measure is always a tricky skill to learn with accuracy being key! We will be learning how to calculate the perimeter of different shapes and work our missing sides in perimeter questions. Towards the end of this half term we will be moving onto fractions, this is something that I know we haven't looked at much but we will be making sure we get a good coverage to ensure you are confident with them!
In History we will be looking closely at the Tudor Era, exploring the family tree and the many wives of Henry VIII! We will be looking at the Tudor law systems, punishments given as well as the Tudor fashion. Through this we will be making comparisons to modern England and will also be comparing the life of Tudor children to life of children now.
Science this half term is looking at the digestive system, learning all about the human body and how we digest our food. We Will also be looking at how our teeth help out digestion and eating and how they vary in animals depending on diets.
Well the first half term has flown by and by the end of this one it will be CHRISTMAS, crazy! This half term out topic is 'Who lives in a place like this?' where we will be learning all about different creatures and habitats around the world.
Our class book this half term will be 'Homecoming' by Michael Morpurgo. We will be reading this daily in class and even completing some writing around it.
In English we will be reading and writing about lots of different habitats around the world. We will be completing persuasive writing, in the form on an email to the Government about Plastic Pollution in the ocean. We will also be writing setting descriptions and descriptive narratives about different habitats, and from different creatures points of view, including writing from the point of view of a Sea creature living in a polluted ocean.
In Maths we will be focusing on Multiplication and Division. We will recap different methods for completing multiplication and division questions. After this we will be revising and learning new methods, for both mental maths and more formal methods. Through this half term we will also be continuing to look at addition and subtraction formal methods, to embed these methods. We will also focus on written word problems and the skills needed to understand and target these questions. We will be continuing to work hard on our times tables, we have so far covered our 2, 5, 10 and 3 times tables, and this half term will start to look at our 4 times tables.
In Geography, we will be discovering all the different habitats from around the world, we will learning all about the different eco systems and Biomes around the world. Our Geography and science will go hand in hand this half term, with science focussing on 'Living things and their habitats'. In science we will be learning all about different plant and animal species, we will be learning how to classify animals, and consider why they live in different climates.
In art we will be looking to cover a range of skills, as well as looking at some famous art work, recreating our own using inspirations.
I can't wait to share all our fantastic learning with you!
Autumn 1 - Where's my Mummy?
Welcome back Team Sputnik!
It is fantastic to finally all be back in school together J. This half term our topic is 'Where's my Mummy?' where we will be learning about all things Ancient Egyptians.
In English we will be working on developing our writing skills through descriptive writing and retelling the story of Tutankhamun, as well as Diary entries. We will be working on our spoken language through writing and reciting poetry to the class. As always we will be completing our daily Bookflix, applying our skills to analyse and understand texts, more details of the Bookflix skills can be found here…
In Maths we are focusing on recapping and further developing our place value knowledge. Learning to identify the place value of digits to 1000. We will be developing our mental Math's skills and times table knowledge through daily practice.
In Topic we will be developing our use of subject terminology through researching and learning key words linked to Ancient Egypt. We will also be studying how they lived, making comparisons to our way of life. We will begin to look at reliable sources of information, looking at Primary and Secondary sources. We will be learning about the building of the Pyramids as well as the laws of the Pharaohs. We will be applying our learning about Egyptians uses of colours to symbolise different things to create art work.
Although you are not able to come in and see your children's work around school, we will share as much learning as we can with you over here so you can see all the wonderful things we get up to! :)
If you would like to do some additional home learning linked to our topic, click here for some super exciting videos!
Miss C ans Mrs E x
We starter the term with a journey back in time! We travelled back over 3000 years to the time of the Ancient Egyptians. On the way we made a few stops to have a quick look at some over historical times :)
We have been recapping and extending our place value knowledge. We know how important place value understanding is to support many of our maths skills. We have worked really hard developing our understanding of 100s, 10s and 1s. We will know be using this knowledge to help develop our addition and subtraction skills.
It has been fantastic to get outside and enjoy some time exercising! We have been completing a fitness block this half term and have had some great fun learning all about a healthy body and how it also supports a healthy mind. We have learnt about how exercise effects our heart rate as well as some of the scientific names for our muscles. Ask your child at home and see if they can remember any!
States of matter... For science we are learning about the different states of matter, solids, liquids and gas. We thought this would be a perfect opportunity to explore Mummification! On Thursday we completed an investigation looking at how to mummify an apple. We have one piece of apple covered in salt and bicarbonate of soda and one piece in a cup. The cups are being left for a week, we will update you this week on what we find out :)
Homework!
Maths homework will be allocated on Wednesday to be completed by the following Wednesday; Mrs Wilkinson will set this.
Spelling test will be on Friday.
Please send your child with a healthy and substantial snack for break time as well as a water bottle :)
Dear parents and carers,
Please find our email addresses below
vwilkinson@ridgeway.derbyshire.sch.uk
btrotter@ridgeway.derbyshire.sch.uk
Given the strict restrictions that stop people entering the school building at present, this will be the main way to contact me for the foreseeable future. For more pressing matters, you may contact the school office on 01142 486249. We will check emails regularly and reply as quickly as we can.
During this unprecedented time, we are trying our very hardest to protect and keep safe our whole school community. As such, please could you adhere to the social distancing measures and rules in place.
Each year group has precise and limited time slots to welcome and dismiss the children from school, these must be kept to as to ensure no cross-contamination of 'bubbles.'
Our class, Year 3, will enter school at:
9.00 - 9.10 am in Main Pedestrian Gate B.
We will dismiss the children at:
3.25 - 3.35 pm from Main Pedestrian Gate B.
Thank you for your ongoing support,
Mrs Wilkinson and Miss Trotter
Class information...
Hello Team Sputnik!
We are really excited to be working with you for this final term and helping to prepare you for the challenges of Year 4! Mrs Wilkinson will be in class on Mondays and Tuesdays; Miss Trotter will be in class on Thursdays and Fridays. We will teach alternate Wednesdays so Mrs Wilkinson will teach on 16th and 30th June and 14th July, Miss Trotter will be in class on 23rd June, 7th and 21st July.
Mrs Evans will also be in class with us, helping us learn each morning.
Please only bring the necessary belongings to school, this should include:
coat if needed.

lunch box, unless school dinners

PE kit.

water bottle

Please check the weather forecast and apply sunscreen and send a hat too.
Your PE kit should include: a white t-shirt, black shorts, trainers or pumps and a black jumper and joggers for colder weather.
Please check the weather forecast and apply sunscreen and send a hat too.
Home work will consist of:
Times tables practice using times tables rockstars.

Spelling practice

Reading using read theory and seesaw.

A maths activity.
Thank you,
Supporting your child at home...
It is always such a great help when you continue to support your child's learning at home, one which we are extremely grateful for. Please find below some links to practise different areas of the curriculum.