This half term we are going to be learning about Fire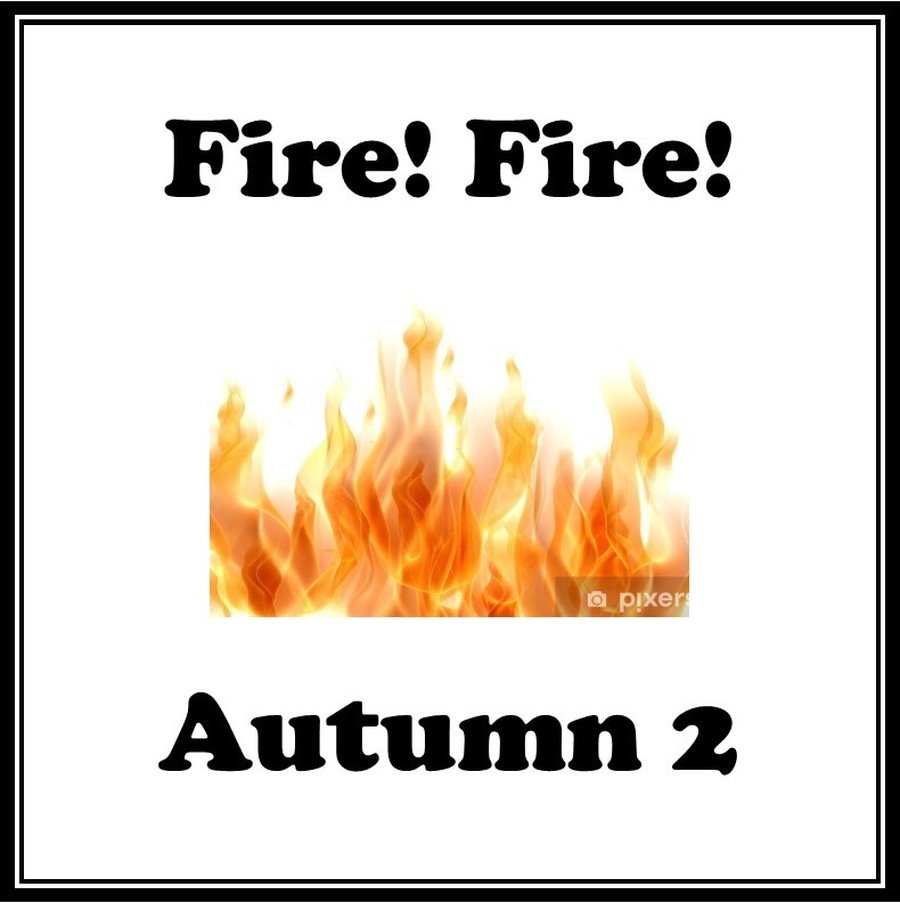 It promises to be an exciting topic full of fun and exciting learning opportunities, including The Gunpwder Plot, Remembrance Day and The Great Fire of London.
We will learn about:
Events beyond living memory that are significant nationally (The Gunpowder Plot & The Great Fire of London)

These historic events using a range of sources and media including: timelines, diary entries, iPad apps, drama / roleplay, sequencing, reading / analysing texts, various art forms, dance, design & technology and scientific enquiries.

the lives of significant individuals including Guy Fawkes and Samuel Pepys
Information about our class
Mrs Tingle teaches Monday, Tuesday, Wednesday; Mrs Wilkinson teaches on Friday. On Thursday the class will be taught be either Mrs Tingle or Mrs Wilkinson, on different weeks. Mrs Geddes supports in class each morning.

For the first half term Reading will be onMondays so please return your child's book bag on Mondays. It will be sent home on Monday or Tuesdays. Please make sure you record the titles of all the books your child reads. If you do not record the title we will assume your child has not read.
Homework is set on Mondays and is to be returned the following Monday, this is to support your child's learning in class and to inform you of areas in which you can support your child's learning, we will try to make it practical where possible. However this won't start for a few weeks until the children have settled in.
PE is on Tuesdays and Fridays, please make sure your child has a white T-shirt, black shorts, a black sweatshirt and black joggers, (a spare pair of socks is a good idea if your child wears tights to school). Please make sure all kit is clearly named. Please send to school at the beginning of each half term and it will come home to be cleaned and checked (for fit) at the end of each half term.

Water bottles will be sent home at the end of the school day to be washed and refilled ready for the next day, hydration is really important and aids concentration and learning.

We are looking forward to a super year ahead. If you have any questions please don't hesitate to ask.

Mrs Tingle, Mrs Wilkinson & Mrs Geddes
Look at the incredible 'News' story on the link below. It was perfect timing for our topic!
Homework
Look at the fun we have learning!!
We can't wait to start learning about The Great Fire of London. look at the fantastic salt dough breads and pastries we have made and the unbelievable role play area Mrs Geddes has created - our very own Pudding Lane Bakery.
Today we had great fun at Graves learning about invasion games and tactics.
We have been learning about Guy Fawkes and sequencing the story of The Gunpowder Plot.
We have been writing Firework poems thinking carefully about what we can see and hear on Bonfire Night and using our senses. We used Word on the laptops to publish them and develop our Computer skills.
In Design and Technology we built a Castle thinking about the features and evaluating our final models - what do you think?
We did our Science learning outside today with the Year 2s. In our teams we had to find 3 different objects made of each different material, take a photo of it, upload it to Seesaw (our online learning journal) and then record what we were learning about it. It was great fun,
Today we created our own version of Paul Klee Castle and the Sun using 2d shapes.
What a great start to the year. The giraffes have been amazing. Take a look at some snapshots of our learning.