Year 4 - Team Phoenix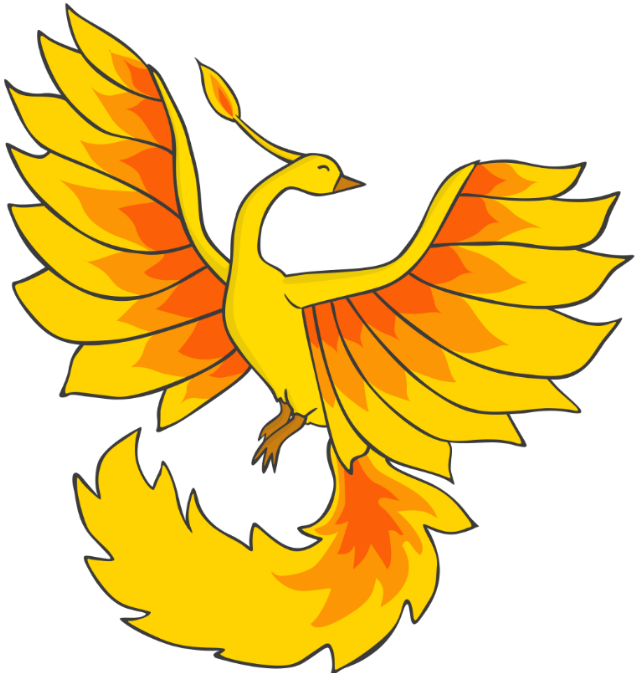 Learning makes knowledge and knowledge makes magic, let's rise from the ashes to be the best we can be!
Homework
Book bags are to be sent in on Mondays, but only when your reading record needs signing. Remember, all books count towards the Space Invaders reading challenge.
Homework will be set on Fridays and needs to be returned the following Thursday. This will be a maths worksheet and sometimes a SPAG activity.
Spellings will also be set on Fridays to be tested the following Friday. You will have been provided with the spellings for the whole half term, with the dates for each test written next to each list. Please use each spelling in a sentence and choose two of the other activities each week.

If your child wishes to complete extra work at home, please feel to use the homework book for this.

I will be keeping track of which children read regularly at home, and those who bring their homework books back regularly. There will be a special treat for these children at the end of the half term :).
This Term's Topic is...
Come Fly With Me! This topic involves a study of the Mediterranean region, including physical geography (e.g. landmarks, climate and coasts) and human geography (e.g. population, culture, food, festivals and currency). We will also be investigating why people choose these countries as holiday destinations.
It is going to be an amazing topic and we are all very excited about it!

Topic Homework Project
As part of this topic, we would like every child to complete a project based around one country. This will make up part of their homework for the half term, and will involve independently gathering information (at home) to answer the questions below. They will be working in groups of four to present their findings in the final week of the half term, when they will collaborate their research into a presentation for the class. Your child will be able to tell you their given country and their allocated questions (as decided by their group).
What does the flag of the country look like and does it have a meaning?
What is the current currency and has it ever changed?
What are the main exports of the country?
What types of traditional dishes are served?
What are the famous buildings?
Where are the most populated areas?
Which famous people are from the country?
Which festivals are celebrated?
What is the main religion?
What are the main holiday destinations?
Has anyone in the class ever visited? (Collect and interpret data)
Why is the capital special and what are its main features?
How far is the country from the UK and how long would it take to travel?
How has your country responded to the refugee crisis?
Are there any interesting landscape features (such as mountains, volcanoes, rivers)?
What is the weather like at different times of the year?
Please ask if you have any questions.
Class Information
We are Team Phoenix and we are all incredible and unique!

Miss Trotter is the team leader, but could not do her job without the amazing children in her class.

Mrs Jenkinson works with us every morning to help us learn and be the best we can be.

Miss Atkin will teach the class every Wednesday afternoon when it is Miss Trotter's PPA time.

Swimming will take up one of the PE sessions this term. This will be on Wednesdays, so please ensure your child brings the appropriate kit.

PE is on Thursdays. Please make sure you have an appropriate indoor and outdoor kit in school on these days.