Homework task, due Wednesday 26th June :)
Year 3 - Seahorses
Sea horses strive for success!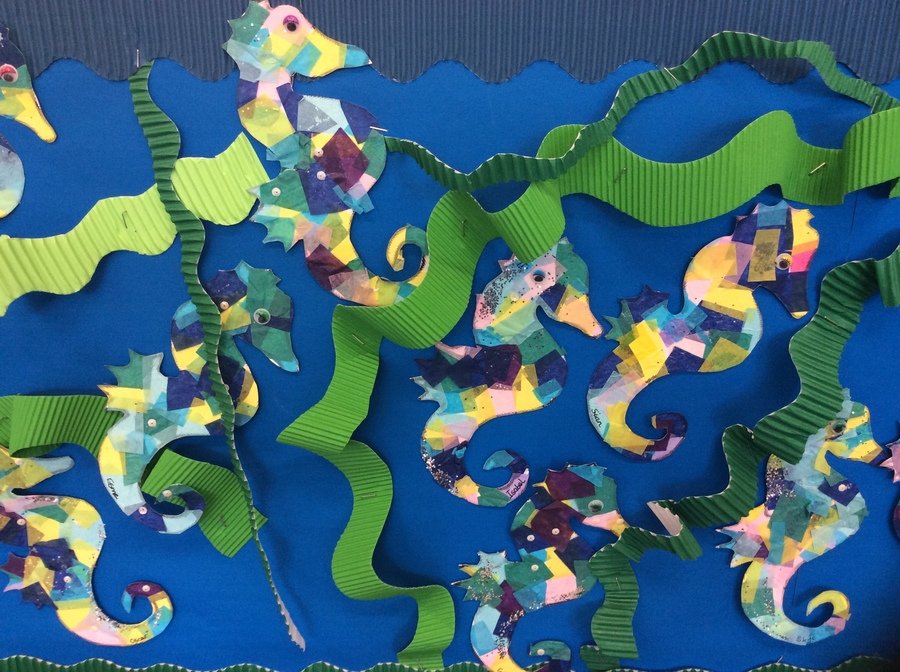 Welcome to team Seahorses! Miss Crowley is our new team leader and she cannot wait to see what the wonderful Seahorses can achieve this year.
Useful information:
PE will be on Mondays (indoor) and Thursdays (outdoor). Please ensure your child has the correct kit and trainers/pumps.
Water bottles will be sent home at the end of each day to be washed out.
Book bags are to be sent in on Wednesdays and will be returned on Thursdays. Homework will be sent home on Thursdays with book bags and is to be returned the following Wednesday.
Homework will consist of a Maths sheet, Spellings and occasionally a SPaG sheet or Topic work. Spellings will be tested on a Friday morning.
Homework Helpers and Learning sites
See below for links to websites
Term 3 - Summer 1
Water Warriors
This half term team Seahorses will be learning all about water. We will be covering the water cycle, how we use water and water usage around the world.
World book day.
Another fantastic day in Year 3 celebrating world book day. The class loved our school book of Flotsam by David Wiesner. We had great discussions over the possibilities of the story, as the book is only pictures, and worked on our inference skills using the pictures to understand what was going on. From this we produces some lovely setting descriptions and artwork, as well as recreating the idea of a photo within a photo as a class.
Super Scientist
This week Year 3 have become super scientists. We have been making some marvelous mess whilst completing our investigations and experiments. We started the week with looking at how ingredients can change in a non-reversible reaction to create slime! The children were amazing teachers here and helped me out loads (there are definitely some Sea Horse slime experts!).
On Wednesday they were looking at the reaction of salt and water colours with Mrs Taylor to see how the salt absorbed the water to create patterns.
Thursday was the start of the real fun! Year 3 became rocket scientists. We designed rockets out of film canisters before launching them using a steradent tables and vinegar or lemonade. We investigated which liquid reacted the quickest and discussed why the rockets popped, learning about the release of gasses.
An Egg-cellent day
We had a fantastic day celebrating Easter on the last day of term. The children created some incredible 'Good Vibrations' eggs and thoroughly enjoyed their Easter egg hunt around the play ground!